Exercise is one of the major components of Oriental Medicine. For thousands of years, people did more manual work and had to walk more. In our modern world we tend to move less. Many of our jobs involve sitting for longer periods. In Oriental Medicine, if the "qi" and "blood" is not sufficiently moved then, stagnation and dis-ease can follow.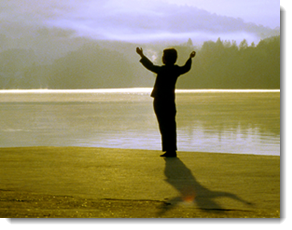 According to a Mayo Clinic article, "Exercise: 7 Benefits of Regular Physical Activity", 1) Exercise (helps) controls weight, 2) Exercise combats health conditions, 3) Exercise improves mood, 4) Exercise boosts energy, 5) Exercise promotes better sleep, 6) Exercise puts the spark back into your sex life, 7) Exercise can be fun.
Because of genetics, jobs, preferences, and abilities every body's best exercise differs. We can work with the individual to find what they will enjoy, while benefiting them the most. Examples range from walking, jogging, weights, chair exercises, yoga, Tai Chi and Qi Gong.
O LORD my God, I called to you for help and you healed me. Psalm 30:2