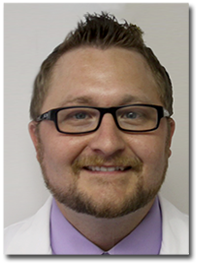 Levi is a Board Certified Acupuncturist, Herbalist and Nutritional Specialist. He received combined degrees of Bachelor of Science in Nutrition and Master of Science in Oriental Medicine from the Midwest College of Oriental Medicine, graduating with honors. The program included over three thousand hours of study in acupuncture, Chinese herbal medicine, Tuina (a Chinese style bodywork), and nutrition. After completing the program at MCOM, Levi returned to Michigan where he has been practicing for the past five years.
While in practice, Levi has continued his education and has received training in Nambudripad's Allergy Elimination Techniques (NAET), Tung's acupuncture points, and the integration of acupuncture with manual medicine. Levi is also trained in the Mei Zen Cosmetic System which has been featured on television as well as in many magazines.
Levi was first exposed to acupuncture as a teenager due to a sports injury. The medicine immediately caught his attention and at a young age he received his calling. He began his journey towards oriental medicine directly out of high school and by the age of 23, he was already in practice.
When he is not working, Levi enjoys spending time with his wife Becky and their four sons Gredin, Gavin, Gabriel, and Gideon. He believes it is important to support community, so he belongs to the Gull Lake Rotary Club. He and his family attend Resurrection Life Church in Grandville, Michigan.
Levi joined Health & Energy PC in 2010.